Addiction treatment programs in the United States follow many of the same foundations and principals, but because there are not mandatory certifications, accreditations, or training you can't expect that you'll receive the same level of service or professionalism regardless of where you go for treatment.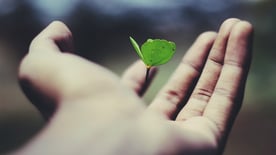 In a true testament to the people in the recovery industry, most addiction treatment centers have qualified, professional staff and effective treatment programs. Most addiction therapists and clinic operators genuinely want their clients to succeed in overcoming addiction and living a fulfilling life free from substance use. However, there are a few bad apples in the bunch.
If you are choosing between several addiction treatment centers or programs, here is a list of things to consider:
Insurance
It would be great if everyone had access to the best care available, but that is not always the case. You'll want to make sure that you select an addiction rehab center that is within your budget. Many recovery facilities are eligible for most insurance plans. Co-pay and differences between costs and reimbursement differ with each plan provider. Others centers will require you to pay out of pocket. This is an important question to ask right away if cost is going to be an issue.
Programs
Inpatient vs Outpatient
Many clients benefit from Outpatient Alcohol Addiction or Drug Addiction Programs where they can continue to work or attend classes while also working on their sobriety. The addiction treatment program that will be best for you is not always the solution that will work for your neighbor. Other clients have great success when they leave their homes and stay in an inpatient addiction rehab facility for a period of time.
Dual-Diagnosis & Co-Occurring Conditions
Your recovery success will be improved if you attend an addiction treatment program that addresses not only your substance use, but any underlying conditions as well. It is common for those battling with substance use disorder to also have mental health disorders, and frequently the substance use has been a way to cope with depression or anxiety. Identifying and treating those underlying conditions is key.
Specialization
Some addiction rehabs focus on alcohol and drugs, others offer gambling specific programs, or some may have a special women's addiction program, etc. Finding the program that concentrates on your specific addiction can help to ensure that you get the right assistance and support.
Scientific Advancements
Is the addiction treatment facility keeping up to speed with the latest advancements in recovery? Do they recognize addiction as a brain disease? The types of additional programs that are offered can say a lot about a treatment program.
Reputation
Staff
Finding a treatment facility with staff who are compassionate and 'get' recovery is important. If you do not feel comfortable with your therapists, doctors, or specialists, you won't make as much progress as you otherwise could. When doing your research read some of the addiction treatment staff bios to get a feel for the team.
Testimonials
This is important. A rehab center can say all it wants about itself, but what do former clients say? Check out their testimonials from former patients, do some online research, look for peer reviews, and ask around with other people you may know who have gone through addiction recovery programs.
History
Did this treatment facility pop up overnight or has it been around for a while? Look for a rehab treatment center that has roots; one that has been around for a while and is involved in the community.
There are many things to consider when choosing an addiction treatment program. The decision to enter rehab isn't an easy one and all of these things to think about and research can get a little overwhelming. We have addiction experts on-hand to help you make the right decision for you and your family. Contact us today for a free, no-obligations consultation.