Our addiction treatment model offers outpatient treatment programs focused on treating both the addiction and any underlying mental health issues that could be contributing to substance misuse. This approach is often referred to as "Dual Diagnosis" or integrated treatment.
Aquila's outpatient services are delivered in weekday sessions: individual appointments in the afternoon and group meetings in the evening.
Each client is assigned a primary counselor, receives a weekly schedule and is provided an individual wellness plan. Individuals rebuild productive lives through the Aquila process by careful and mentored learning, experience and medical attention.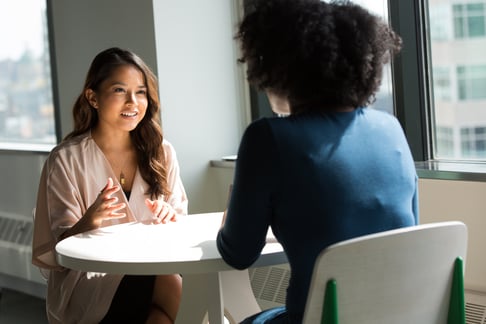 LEARNING sessions teach the fundamentals of good mental and physical health and strategies to defend against misuse of mood-altering substances.
EXPERIENCE in group settings fosters strength and resilience. Aquila therapies avoid confrontation and judgments. Each individual crafts a wellness plan. Time is the ultimate ally of lasting and stable change.
MEDICAL attention includes a full psycho-social assessment provided by our resident psychiatrist. Aquila strives to establish a collaborative relationship between our medical staff and each client's primary care physician. When appropriate, Aquila recommends evidence-based use of medicines to reduce craving.
Aquila Offers:
Aquila's addiction treatment programs are outpatient addiction treatment programs. However, we do also refer patients to Residential Treatment centers who can support those transitioning from inpatient programs to another facility.