If you're looking for an effective treatment program for substance or alcohol use disorder, an intensive outpatient program may be what you need. Intensive outpatient programs can help you to recover more quickly than a traditional outpatient treatment program.
What is an Intensive Outpatient Program?
An intensive outpatient program (IOP) is a structured treatment program that takes place on an outpatient basis for those struggling with addiction and/or mental health issues.
IOPs are recommended for individuals with mild-to-moderate symptoms who can manage their own schedules along with family, school and/or employment obligations. This means that you can access treatment close to home, which can be a big relief for you and your family.
Treatment typically includes 12-step programs, counseling, therapy, and medication management services. Many IOPs also offer a variety of social activities and support groups to help you connect with others in the recovery community.
How is an IOP Different from Traditional Outpatient Treatment?
Outpatient treatment is a part-time program that provides plenty of flexibility. Typically, outpatient treatment consists of attending a number of therapy sessions per week.
IOPs act like a bridge between inpatient treatment and outpatient treatment. IOPs offer patients more intensive and individualized care than traditional outpatient treatments, and more flexibility than inpatient treatment. While IOPs don't require the patient to live at the facility, they do demand more time and commitment than a typical outpatient program.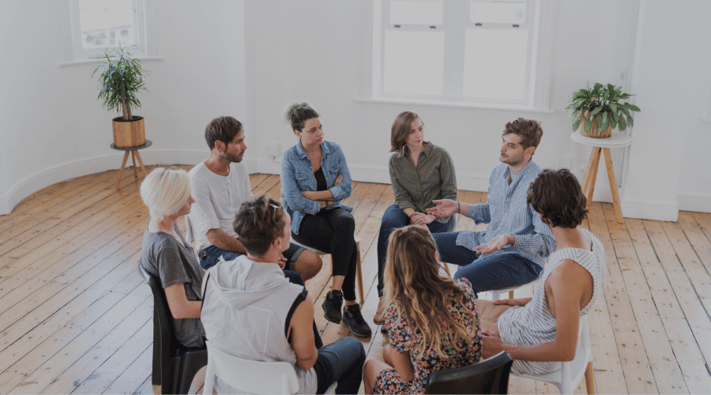 IOPs have a set number of treatment hours per week, which each patient is expected to be present for. The IOP begins with an individualized treatment plan that identifies benchmarks for the person to meet during the course of treatment. They aim to help patients break the addiction cycle by addressing all of the underlying causes of addiction.
The success rate of IOPs is high, with many patients completing the program within a shorter period of time than traditional outpatient programs do. This allows them to get back on their feet earlier and resume their life as usual sooner rather than later.
Once a person has completed an IOP, they can move down to an outpatient program. If a higher level of care is needed, an IOP facility can refer the patient to an inpatient facility.
How Long Does an IOP Last?
An IOP is structured with a weekly schedule that typically includes three three-hour blocks of therapy, or nine hours of programming for 6-8 weeks. However, this can vary depending on the program you are enrolled in and your level of engagement.


Benefits of an IOP
IOPs are ideal in many situations, as they offer a high level of treatment without requiring the patient to take time away from home or work. Here are some of the key benefits of an IOP.


Intense Counseling and Therapy
Individual and group counseling and therapy can offer intensive care and support to those who need it the most. Offering a safe, confidential environment, these services provide relief from daily stressors in an outpatient setting.
They also help uncover underlying mental health issues that could be contributing to the person's substance abuse. Along the way, patients will learn effective coping mechanisms to handle difficult emotions and circumstances in a healthy way.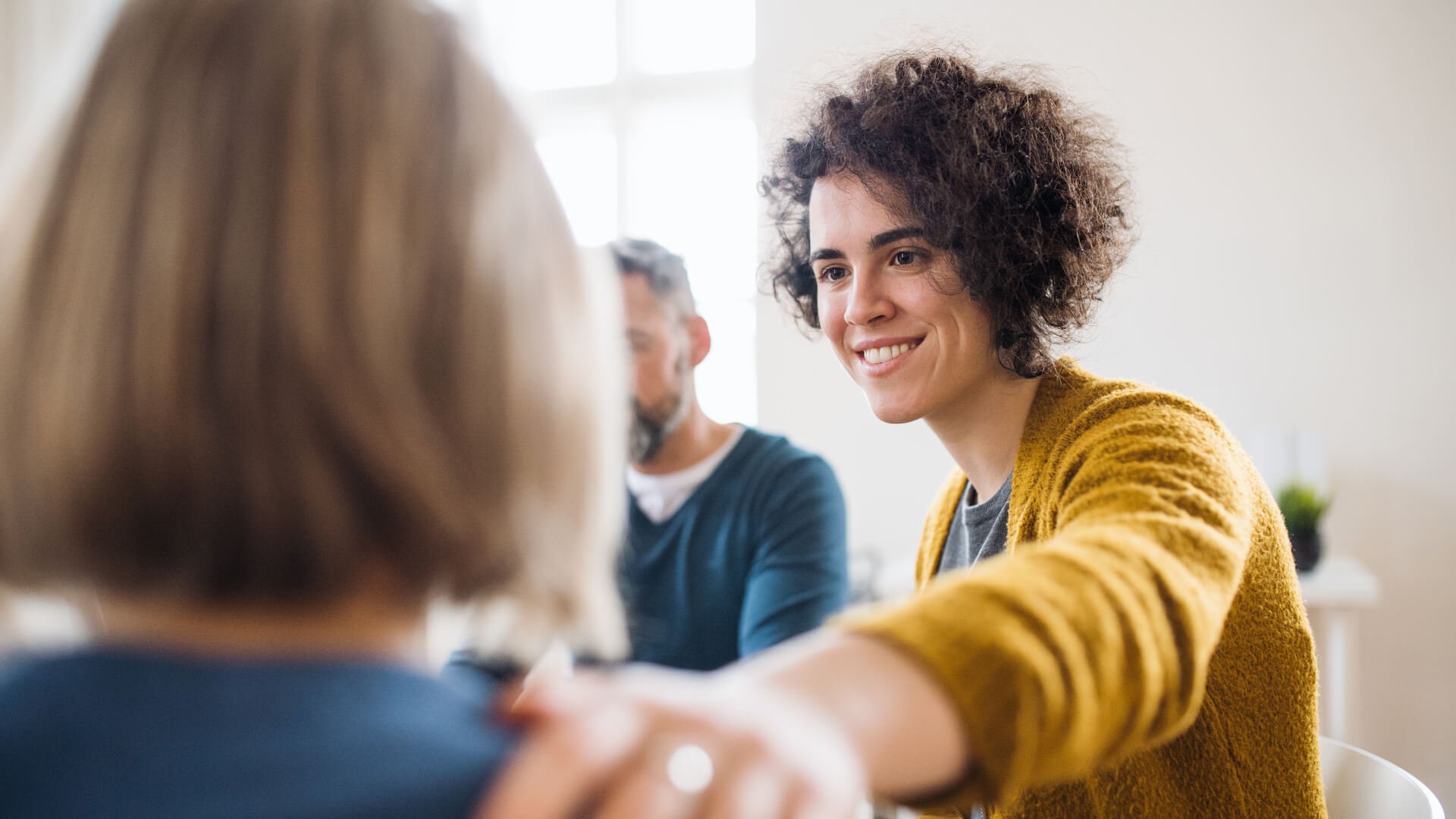 Structure with Flexibility
Traditional outpatient programs often do not provide enough structure and accountability to be effective in the recovery process. Inpatient treatment on the other hand can seem daunting, costly, and unrealistic for those who are unable to take time away from their job or their family.
Intensive outpatient treatment provides the perfect balance of structure and flexibility. The patient is able to put time and effort into their recovery without greatly disrupting their life.


Recovery Community
Recovery from addiction can be a long and difficult journey, but by joining an IOP, you will have access to like-minded individuals who are committed to their recovery, and supporting you in your recovery.
What to Expect at an IOP in Virginia
An IOP can be a life-changing experience, and is definitely one of the best outpatient treatment options out there. Here's what the structure of an IOP looks like in Virginia.
Individual Therapy
Individual therapy is an intensive treatment modality that allows people to work on resolving personal issues in a confidential and individualized setting. The therapists will work with the patient one-on-one, taking into account their specific needs and targets. This ensures that the treatment plan is specifically tailored to meet their needs and goals.
Group Therapy
Group therapy sessions are a great way to bond with your fellow peers in recovery. During group therapy sessions, you will get to learn from the experiences of others, and gain insight into addiction and the recovery journey. Sessions also provide an opportunity to share your own thoughts and feelings in a safe and confidential environment, which can be a very healing experience.
Continuing Care
It is extremely important for patients in early recovery to maintain a support network. The staff at your treatment center can provide emotional and practical assistance as you go through your adjustment period.
In a continuing care program, patients have the opportunity to continue with group therapy after completing an IOP; this helps in maintaining progress made so far and assists in overall healing. At Aquila Recovery, the continuing care group typically meets once a week for up to a year from the date of admission to our IOP.
Insurance for IOPs in Virginia
If you're looking for intensive outpatient treatment in Virginia, Aquila Recovery of Virginia is the perfect place for you. We accept insurance from many health providers, with both in-network and out-of-network options.

Out-of-Network vs. In-Network Insurance



In-network health care providers have contracted with your insurance company to accept certain negotiated rates.

Out-of-network rates are typically higher, since the insurance provider cannot control what is charged for services. Your insurance provider will pay for part of the cost, but you may be required to pay the difference.

Examples of our in-network providers:
Virginia Medicaid through Magellan

Virginia DMAS

Blue Cross Health Keepers

Cigna



Examples of our out-of-network providers:



Medicare

United Healthcare (GEHA)

Blue Cross Blue Shield (FEP, PPO)

Aetna (all plans)

Enroll in an IOP with Aquila Recovery of Virginia
If you are seeking treatment for an alcohol or substance use disorder and/or mental health condition and are unhappy with the outpatient care that you are receiving, an intensive outpatient program may be a good option for you.
Intensive outpatient programs are designed to provide intensive treatment in a setting that is close to your home. This can help to improve your mental health and reduce the amount of time that you spend away from home.
Learn more about our intensive outpatient program in Northern Virginia, or contact our addiction recovery staff to inquire about our services.